What is Labor Day? – Wikipedia tells us the answer quickly and precisely: "Labor Day in the USA is a public holiday celebrated on the first Monday in September. It honors the American labor movement and the power of collective action by laborers, who are essential for the workings of society."
But who created Labor Day?
Well it's a bit more difficult question as there are two thesis's of the proposal of Labor Day. One thing is sure: it happened in 1882 – since we all celebrate it all over the United States.
One thesis says, that the Knights of Labor (one of the most important American labor organizations at the time) in New York City held a public parade featuring various labor organizations on September 5 — with the aid of the fledgling Central Labor Union (CLU) of New York.  After that Secretary Matthew Maguire proposed that a national Labor Day holiday be held on the first Monday of each September.
In another version, in spring 1882, Peter J. McGuire, the vice president of the American Federation of Labor proposed a "general holiday for the laboring classes" to the CLU. He suggested the first Monday in September as an ideal date for a street parade and a following picnic because the weather is great at that time of year. Also it falls in between July 4th and Thanksgiving.
Oregon became the first U.S. state to make it an official public holiday.
Let's see, how Hollywood stars celebrated Labor Day in 2019
Some of them had a successful and fun holiday…
Hollywood legend Val Kilmer didn't rest on Labor Day weekend this year, but he had a good reason to celebrate: his new fine art exhibition just opened in Malibu. We got an exclusive invitation card for the private opening which was held on 31st of August. The actor – who best known for Top Gun and Batman Forever – focused of his art passion after his cancer treatment. Art takes a major part of his life now, but as he promised in 2017 he returned back to film. In 2020 we will see him in several great features. One of them will be the Top Gun: Mavericks character Iceman.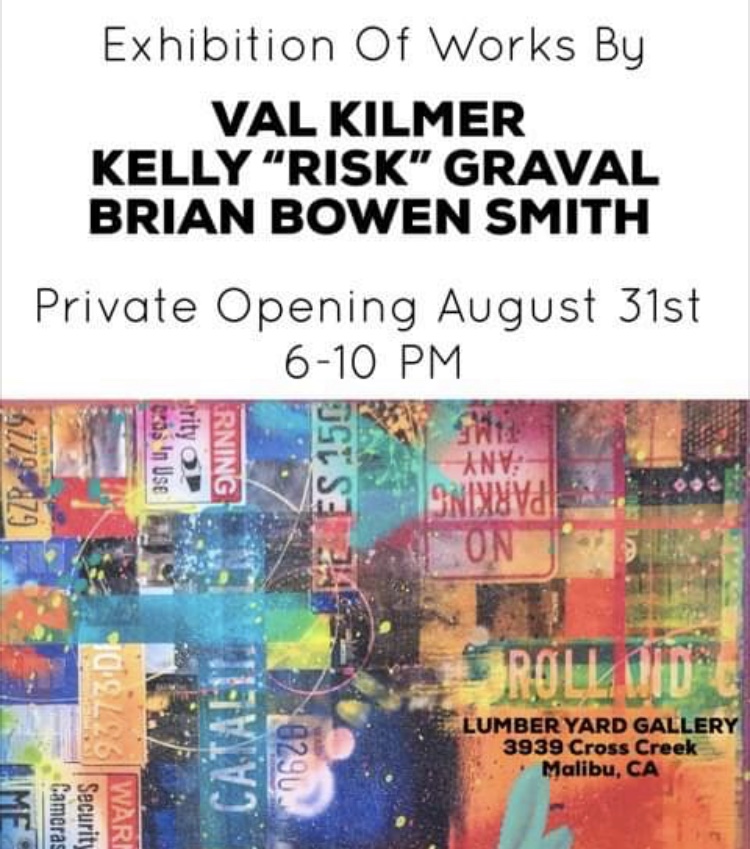 The beautiful Hollywood actress, Lili Bordan (Book Club, Curtiz, Westworld, The Nun) was on her first cross-country trip from Los Angeles to New York City on Labor Day weekend. "It is amazing…" —she said. On Saturday I explored Moab and Arches National Parks in Utah. After some hiking I had a lifestyle/fashion photo shoot in the desert for well-known Hungarian fashion designer Tomcsányi's fall collection. This photo is an outtake of our shoot. The scenery and atmosphere were truly amazing." The next day, the actress saw Sting close the Aspen Jazz Festival in Colorado. "The silence of the desert in Utah was in stark contrast to the excitement of this epic concert. It was my first time seeing him live." – she added.
But unfortunately some of Hollywood celebrities had a terrible, sad holiday this year… 
Kevin Hart (Jumanji) will remember this Labor Day weekend. The actor-comedian spent the Labor Day in a hospital after he suffered major back injuries in a car accident Sunday morning in Los Angeles. The star was a passenger in his 1970 Playmouth Barracuda when the car veered off the road. The accident happened in Malibu Hills, Calabasas area on famous Mullholland Drive. Latest news: Kevin Hart is looking for a fast and full recovery after surgery.
Bella Hadid also had a painful Labor Day, as she lost her beloved grandmother. The model posted a heart-breaking note on her Instagram: "Our beautiful Oma had been laid to rest peacefully. Finally able to be without pain… My spirit animal, idol, twin. I am so grateful for the backbone that was built by her, and for giving birth to my best friend and my everything, Yolanda Hadid. She thought me so much about strength, humor, grace, attitude, love…I can't think about never hug her again."
And Actor Rob Lowe, just simply wished Happy Labor Day to everyone!
Virág Vida