On Monday, in the presence of the composer, all the piano works of the composer László Dubrovay were presented on a second album. Those who are interested could follow the event on the official YouTube channel of the Hungarian Academy of Arts (MMA).
At the event, the piano works of academician László Dubrovay were performed by Kossuth Prize-winning pianist János Balázs.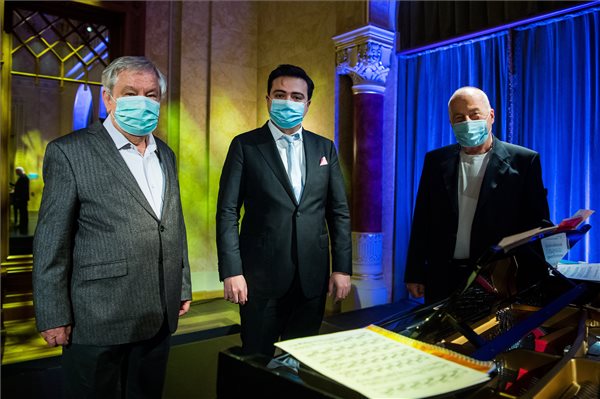 In the ceremonial hall of Pesti Vigadó on December 14th , 2020. Photo: MTI / Zoltán Balogh
Among others, excerpts from Sonata di Felicita and Paraphrase, the third part of the Melancholic Pieces, and from Songs without Lyrics were presented at the event.
MTI
pixabay